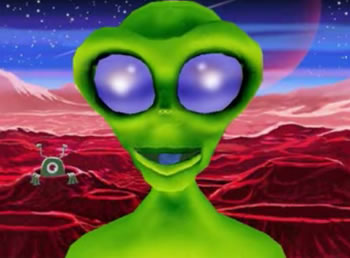 Not little green men, exactly, but a purported
video of said space aliens
, to be shown on Friday as evidence of their existence, is sending shivers of excitement down the spines of Coloradan voters.

"It shows an extraterrestrial's head popping up outside of a window at night, looking in the window, that's visible through an infrared camera," he said. The alien is about 4 feet tall and can be seen blinking, Peckman said earlier this month.
In a statement, Peckman said "other related credible evidence" proving aliens exist will be shown at Friday's news conference, too. Is this just Rocky Mountain High-jinx? Don't phone home yet. Just watch this space as Denver's Jeff Peckman screens footage from out there.