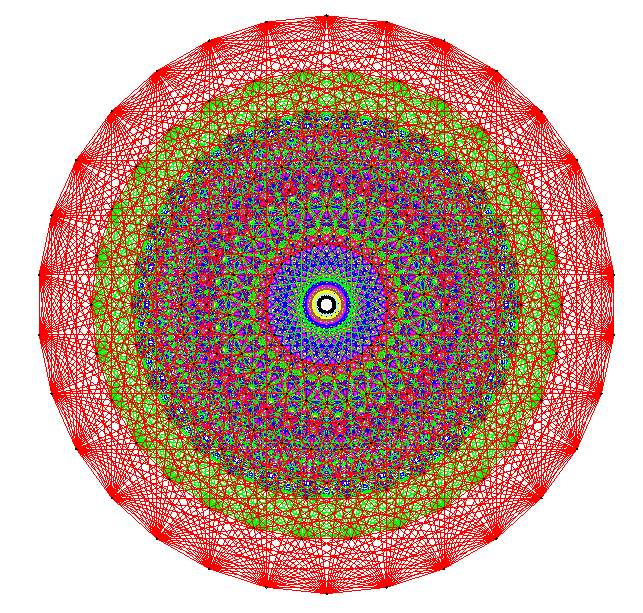 What's he been smoking?
The bald thinker, Garrett Lisi, aka as 'Surfer Dude', has apparently figured it all out while snowboarding the slopes of the High Sierras and riding the waves in Hawaii, top scientists tel the Torygraph. For a fascinating post on philosphy, cosmology, and everyday survival....and its follow-up commentary from blokes who like to think about such things, check out London's
Daily Telegraph.
Hollywood is already banging on this guy's door. The E8 geometric figure, which resembles the science fair string projects popular in the 60s, is pictured above and below, next to the genius of cool.